I've said it before and I'll say it again...
The women in my life are utterly fabulous.
I love a celebration - of any kind.
The generosity and kindness of people borders on embarrassing.
These seem to be common trends in my life - and therefore, this space.
I make no apology that I am one fortunate lass with amazing friends.
This morning a Baby Brunch was held in honour of this little lady inside me.
(I always knew there was a 'lady' in me somewhere - too bad she has to vacate the premises shortly!)
The beautiful company was a treat in itself - and then the gifts started to surface.
My baby girl is a super spoilt little one already
- but now I can blame everyone else when she turns out to be quite the madam!
Aren't second children supposed to have to fight for attention and spoils?
The gorgeous women who have literally 'showered' us this week have made it far too easy on this bub.
And have made her Daddy slightly nervous about the wardrobe space that is going to be required from here on in.
Linking with Lou's Point + Shoot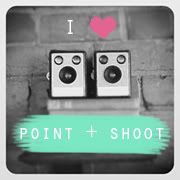 Did your weekend leave you slightly red faced but super grateful too?