Merry Christmas ... in July.
Fantastic company, some traditional feasting and a great laugh are welcome any time of the year, really.
(And not a family feud or sibling spat in sight!)
I hope you enjoyed a festive weekend too.
Linking with snow bunny Lou's Point + Shoot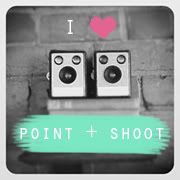 PS - Despite what I was assuring Magoo - Santa DID come mid year.
I won the $200 Rudy and the Dodo giveaway over @ Maxabella Loves!!
Just another kickback of being grateful!!!