Hubby and I, we're at that stage.
Along with most of our social circle, we fit in the stereotypical 'young family' box.
We like to think that weekends (and pretty much our lifestyles these days) are all about 'the kids'.
(Wedding weekends excepted) like most people we hang out with, we spend our weekends with our child and the children of friends.
We plan most chores, parties, outings, adventures and activities for and around 'the kids'.
So, if it's all 'for the kids' - why do

we

enjoy it so much????
Hey Mum, I don't remember this particular image featuring anywhere in my first childhood by the way...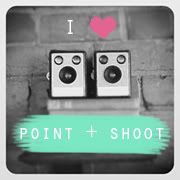 Hope you've had a fantastic second childhood weekend too.